A Chip Off the Old Blog
by Karl Barth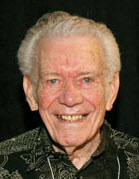 Dr. Karl L. Barth is a former District President, Seminary President and parish pastor who writes an interesting and informative collection of essays on life in the church, synod and in his family.
Many of these are humorous yet informative for life in the Body of Christ.  To give a few examples of the over 90 entries of the appetizing sound of these essays" "Rearranging Hell," "You Can Catch It Through the Air,"  "54 Percent of Lutheran Said What?,"  "A Little Violin Music, Please,"  "Raking the Muck," and "The Iodine of Hyperactivity."
For more information, please contact Dr. Barth at 414-256-6873.
---
 Music on this program included:
"Flippin' the Pages" composed by Terry Herald, ASCAP, Copyright 2012, GOH LLC