by Rev. Robert L. Rahn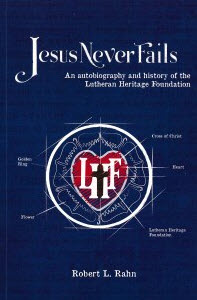 Rev. Rahn presents his biography and his service in the Lord's vineyard under the theme "Jesus Never Fails." He attempts to demonstrate that God's grace is constant and certain both in his life and in his work. The history of the Lutheran Heritage Foundation covers its first 20 years and is presented as part of a triple observance: 50 years of marriage, 50 years of service since ordination, and the 20th anniversary year of the Lutheran Heritage Foundation.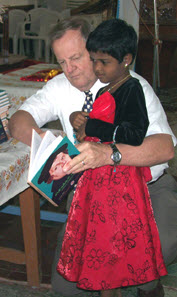 This book demonstrates the grace of God in permitting the LHF to translate, distribute, and introduce Lutheran books and materials in 90 languages in 80 countries. The number of titles printed is approaching the 600 mark and the total number of volumes printed is nearing three million.
For more information on this book visit HERE, and search the title "Jesus Never Fails".
---
 Music on this program included:
"Flippin' the Pages" composed by Terry Herald, ASCAP, Copyright 2012, GOH LLC