by Paul Maier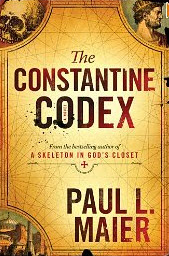 Harvard Professor Jonathan Weber is finally enjoying a season of peace when a shocking discovery thrusts him into the national spotlight once again. While touring monasteries in Greece, Jon and his wife Shannon—a seasoned archaeologist—uncover an ancient biblical manuscript containing the lost ending of Mark and an additional book of the Bible. If proven authentic, the codex could forever change the way the world views the holy Word of God. As Jon and Shannon work to validate their find, it soon becomes clear that there are powerful forces who don't want the codex to go public. When it's stolen en route to America, Jon and Shannon are swept into a deadly race to find the manuscript and confirm its authenticity before it's lost forever.
For more books by Dr. Paul L. Maier, visit HERE.
About the Author: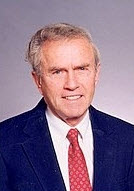 Dr. Paul L. Maier is the Russell H. Seibert Professor of Ancient History at Western Michigan University and a much-published author of both scholarly and popular works.  His novels include two historical documentaries — Pontius Pilate and The Flames of Rome — as well as A Skeleton in God's Closet, a theological thriller that became a #1 national bestseller in religious fiction when it first released.  Sequels, More than a Skeleton and The Constantine Codex, followed in 2003 and 2011.
His nonfiction works include In the Fullness of Time, a book that correlates sacred with secular evidence from the ancient world impinging on Jesus and early Christianity; Josephus: The Essential Works, a new translation / commentary on writings of the first-century Jewish historian; and Eusebius: The Church History, a similar book on the first Christian historian.  More than five million of Maier's books are now in print in twenty languages, as well as over 250 scholarly articles and reviews in professional journals.
Dr. Maier lectures widely, appears frequently on national radio, television, and newspaper interviews, and has received numerous awards.  He has also penned seven children's books and hosted six video seminars dealing with Jesus, St. Paul, the early church, and current Christianity.
---
 Music on this program included:
"Flippin' the Pages" composed by Terry Herald, ASCAP, Copyright 2012, GOH LLC