by Ed Engelbracht and Paul Deterding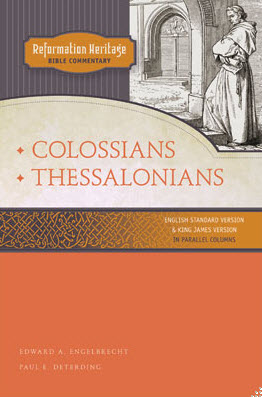 The great reformers' influence upon the Bible's interpretation and application could not help but revitalize the Church. This is as true today as it was five hundred years ago. The reformers taught with special insight due to their constant reading, study, translating, and preaching of the Sacred Scriptures. This commentary series shares with readers today insights from the reformers and faithful commentary that stems from their heritage.
Similar to the NIV People's Bible Commentary Series, this lay-level commentary allows readers to study the Word in a deep and meaningful way with devotional warmth and readability. The Reformation Heritage Bible Commentary Series provides readers with an insightful New Testament commentary in the English Standard Version translation. This new series is perfect for church workers, Bible class teachers, or anyone interested in learning more about the Bible. The series' unique layout features both the English Standard Version and King James Version; the complimentary versions and parallel format allow readers to see both the classic and modern translations side by side. Starting with the Pauline epistles, two volumes of the series will be released per year. Each commentary will feature introductions, notes, charts, maps, applications, articles, and quotes from ancient, medieval, and evangelical Church Fathers.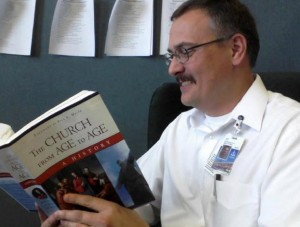 Through both broad contexts and specific verses, these historical, cultural, and doctrinal insights will surely lead readers to a sound interpretation and application of the biblical text.
---
 Music on this program included:
"Flippin' the Pages" composed by Terry Herald, ASCAP, Copyright 2012, GOH LLC