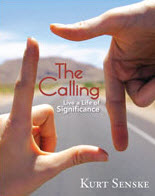 Living out our calling is not for the faint of heart. Living a life of significance may require us to take a path that family and friends do not completely understand. The Holy Spirit enables us to live the life God created uniquely for us. God will show us what it means to live a life of significance.
This book is designed to educate readers on one's vocation and what that means in terms of living out our life in our various and overlapping vocational arenas – family, professional, community, and congregational.  Throughout the book, what the true meaning of "success" is for a Christian is examined to help the reader discover and live out the life that God uniquely created for them.
The Calling: Live a Life of Significance
*Identify and avoid common mistakes
*Establish eight strategies for living a life of significance
*Set and attain goals
*Diminish your ego to enhance your ability to serve
*Lead a life of simplicity
*Care for yourself so that you are able to care for others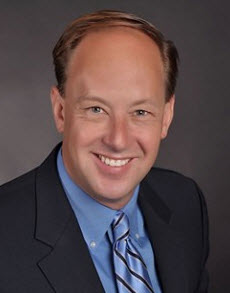 Dr. Kurt Senske serves as Chief Executive Officer of Lutheran Social Services of the South (LSS), as Chair of the Board of Directors of Thrivent Financial for Lutherans, and on the Board of Directors of Lutheran Services in America. He holds a law degree from the University of Illinois College of Law, a BS in Business Administration from Valparaiso University, a master's degree in International Relations from Schiller International University in Paris, France, and a PhD in Government from the University of Texas at Austin.
---
 Music on this program included:
"Flippin' the Pages" composed by Terry Herald, ASCAP, Copyright 2012, GOH LLC
www.terryherald.com