by Angus Menuge
Part 1 of 2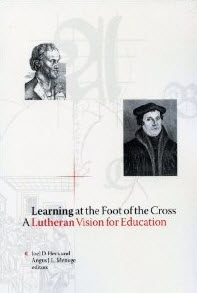 This is a Lutheran philosophy of education that provides the theoretical foundation and the practical implications of a Lutheran and biblical approach to education.
This book is a guide to educators who seek to be more intentionally Lutheran as they teach. It is the first book since Allan Hart Jahsmann's What's Lutheran in Education? (1960) to articulate a Lutheran philosophy of education applicable to all grades. Our audience is Lutheran educators, whether serving in schools or not, whether formally trained in Lutheran schools or not, whether having become Lutheran recently or in the more distant past. They include Lutherans who teach Bible classes, lead informal home Bible studies, or who simply wish to bring their children up in the nurture and admonition of the Lord.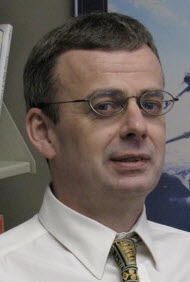 Our authors include Gene Edward Veith, Angus J.L. Menuge, Judy Christian, Mark Brighton, Jane Buerger, Steve Mueller, Patti Hoffman, Sandra Doering, Jeff Mallinson, Mark Pierson, Susan Mobley, Russ Moulds, and Bob Riggert.
Part I addresses the foundations of Lutheran education, especially as they are found in the sixteenth century Reformation and the writings of Martin Luther and Philipp Melanchthon. Those foundations also include the fundamental theological tenets of Lutheranism, namely, a biblical doctrine of God, a grace-centered and Word-based theology (the formal and material principles), a biblical doctrine of man (anthropology), a means of grace theology, the doctrine of the two kingdoms, and the biblical concept of vocation.
Part II explores the practical implications of a Lutheran education as built upon the foundations of the first part. How do we learn and acquire knowledge? Why, when, and how do we educate? Where do we educate, and what should that education look like?
The questions at the end of each chapter can be used for a variety of purposes. They can provide guidance for schools interested in writing or revising their own Lutheran philosophy of education. For teachers reading the book together, the questions can aid in discussion and can help to generate classroom exercises designed to facilitate the integration of faith and learning in a distinctively Lutheran way. For pastors and principals attempting to bring church and school closer together, these questions will help in thinking through the educational ministry together.
What People are Saying:
"This has to be the most comprehensive account of the Lutheran construal of education currently available.  Written by Lutheran scholars who for the most part have been immersed in the practical task of teaching at various levels of Lutheran education, this book covers many aspects of the educational process from a Lutheran point of view.  The historical, theological, moral, epistemological, curricular and practical are all covered in this excellent volume."
—Robert Benne, Director of the Roanoke College Center for Religion and Society and author, Quality with Soul: How Six Premier Colleges and Universities Keep Faith with their Religious Traditions
"Learning at the Foot of the Cross is an important contribution to our understanding of what education means within the context of Lutheran Christianity. I really appreciate the focus on the theology of the cross—faith alone, grace alone and scripture alone. This book is an incredible resource for Christian educators at all levels from kindergarten to higher education."
—Thomas E. Cedel, President of Concordia University Texas
"This compilation of essays generously draws upon keen insights and professional experiences of scholars and teachers who are well-acquainted with the distinctive character of Lutheran education. At the foot of the cross, readers gain fresh perspective and deeper appreciation for all that makes Lutheran education such a treasure."
—Patrick Ferry, President of Concordia University Wisconsin and author, Faith in the Freshman: A Story of Hopes and Hoops
"What a loss if our heritage of excellent education coming from Luther's high esteem for the Word became a thing of the past.  It's not despite all the challenges but because of all the challenges of our emerging post-church culture that I welcome this book.  It comes at a most needed time!"
—Dale A. Meyer, President of Concordia Seminary, St. Louis
"This volume is a splendid contribution to the literature that addresses the question:  "What constitutes true learning?"  Much is at stake in a culture that can reduce learning to knowledge of data and technology.  The Socratic question—"who is truly wise?"—still calls out.  A Christian and Lutheran response is much needed."
—Dean Wenthe, President of Concordia Theological Seminary, Fort Wayne
---
 Music on this program included:
"Flippin' the Pages" composed by Terry Herald, ASCAP, Copyright 2012, GOH LLC
www.terryherald.com