By John Nunes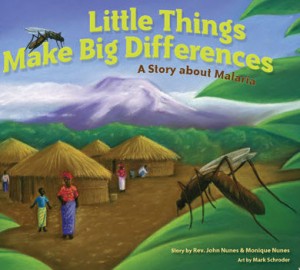 Little Things Make Big Differences is a story about Rehema, a young girl who lives in the African country of Tanzania. When she was a baby, Rehema was infected with malaria, but because her parents were able to get treatment for her, she survived. In the book, Rehema describes what children in the United States can do to help fight malaria.
Listen to Author Rev. John Nunes, President and CEO of Lutheran World Relief, discuss his new children's book, Little Things Make Big Differences: A Story About Malaria.
One little bite from one mosquito doesn't seem like a big thing, but if that mosquito carries the parasite that causes malaria, its bite can be very serious. Malaria is one of the most common infectious diseases, and it can be deadly. Each year, one million people die of malaria-that's one death every 30 seconds. In Africa, 75 percent of the malaria victims are children. Prevention is not only possible, but it's simple.
Author Rev. John Nunes is president and CEO of Lutheran World Relief and his wife Monique, is a principal of Baltimore Lutheran School. Lutheran World Relief is a ministry of the Lutheran Church Missouri Synod, Evangelical Lutheran Church in America, individuals, and parish groups in international relief, development, advocacy, and social responsibility.
This little book is a perfect opportunity to educate and get children involved in the cause.
Pray – Pray for those who suffer from malaria and for those who are working to prevent, treat, and contain the disease.
Learn – Learn more about malaria.
Advocate – Write a letter to your senator and ask them to support funding for programs to prevent malaria.
Give – Hold a fund-raiser at your church or school to raise money for Lutheran Malaria Initiative.
---
[twocol_one]
Like what you hear on KFUO Radio? Like us on Facebook Today![/twocol_one] [twocol_one_last]—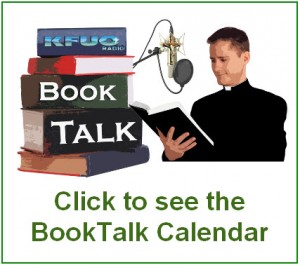 [/twocol_one_last]
---
 Music on this program included:
"Flippin' the Pages" composed by Terry Herald, ASCAP, Copyright 2012, GOH LLC
www.terryherald.com