By Rev. Bo Giertz (translated by Rev. Bror Erickson)
Part 2 of 2.

Translated capably by Bror Erickson, these ordination sermons and essays on pastoral theology by the renowned Swedish bishop and theologian, Bo Giertz, are packed with insight for pastors and help laypeople understand what to expect from faithful pastors and where the true heart of parish life rests.
Rev. Bo Giertz
Rev. Bror Erickson
Find Magdeburg Press on Facebook!
---
[twocol_one]
Like what you hear on KFUO Radio? Like us on Facebook Today![/twocol_one] [twocol_one_last]—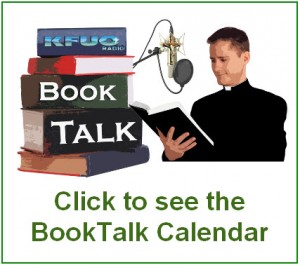 [/twocol_one_last]
---
 Music on this program included:
"Flippin' the Pages" composed by Terry Herald, ASCAP, Copyright 2012, GOH LLC
www.terryherald.com