by Rich Bimler
Part 2 of 2.
If there is one thing we are all doing together in this life, it's aging! We are all aging! More of us are growing older. And more of us are growing older, longer. So, what are you and I going to do about it? Answering this question is what Joyfully Aging is all about. It is about celebrating God's gift of aging instead of moaning and complaining about old age.
Even famous people may be called by a different name as they age. Remember Billy the Kid?
He is aging well and living somewhere in southwest Florida, but now his friends call him "Willie the Geezer"!
-From Joyfully Aging-

Celebrate the blessing of aging and the gift of life. In Joyfully Aging readers will gain insight on the limitless opportunity to witness their faith to others and live vibrant, grace-filled lives.
---
[twocol_one]
Like what you hear on KFUO Radio? Like us on Facebook Today![/twocol_one] [twocol_one_last]—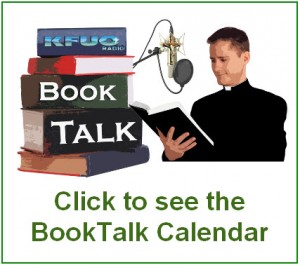 [/twocol_one_last]
---
 Music on this program included:
"Flippin' the Pages" composed by Terry Herald, ASCAP, Copyright 2012, GOH LLC
www.terryherald.com