by Erika Geiger (with guest John Pless)
Part 1 of 2.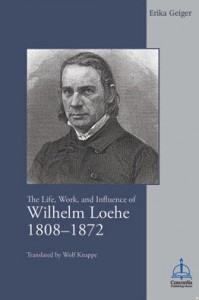 The latest and best biography of a father of confessional Lutheranism in North America.
Loehe, who never visited the United States, sent missionaries, founded seminaries, established deaconess training, studied doctrine and liturgy, and fought with church officials. Geiger sets forth Loehe's life, and the divided opinions about him, in a compelling and authoritative narrative.
Erika Geiger lived in Neuendettelsau, Germany (1953-55) where Loehe and his work made an enduring impression on her. In 1956 she served as a deaconess in a hospital of the Neuendettelsau Deaconess Institute. She later served as an associate professor in Korntal bei Stuttgart, at the Friedrich-Oberlin-Fachoberschule and at the Fachhochschule for Religionspadagogik, Munich.
Translator Dr. Wolf Knappe (1926– ) comes from a family of German pastors. In 1951 St. Peter's Lutheran Church called him to serve in Wine Hill, IL. He has also served as a guest lecturer and as a translator for Luther Digest.
The Löhe Theological Conference III

Concordia Theological Seminary in Fort Wayne will host the International Löhe Society Theological Conference III July 26-30, 2011. Prof. John T. Pless of the Fort Wayne faculty is the English language co-president of the International Löhe Society. The International Löhe Society meets triennially alternating between Neuendettelsau and a location in North America.
The International Löhe Society Theological Conference begins with registration on Tuesday, July 26 at 2:00 p.m. in Fort Wayne and concludes at noon on Saturday, July 30 in Frankenmuth.
---
[twocol_one]
Like what you hear on KFUO Radio? Like us on Facebook Today![/twocol_one] [twocol_one_last]—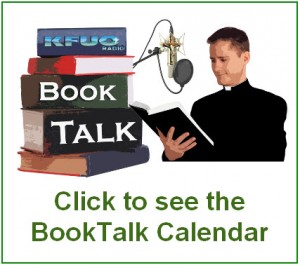 [/twocol_one_last]
---
 Music on this program included:
"Flippin' the Pages" composed by Terry Herald, ASCAP, Copyright 2012, GOH LLC
www.terryherald.com