by Art Vanick
Part 1 of 2.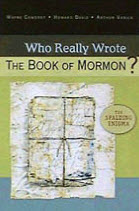 Was The Book of Mormon given to Joseph Smith by an angel or created from a work of fiction?
Who was Solomon Spalding and did he have a connection with Joseph Smith?
This book critically examines key historical documents, personal testimonies, and records of 19th-century Mormon history concluding that The Book of Mormon is an "adaptation of an obscure historical novel" written by Revolutionary War veteran Solomon Spalding during the War of 1812.

In twelve chapters, the authors lay out the evidence for the assertion that Sidney Rigdon, Oliver Cowdery, and Joseph Smith Jr. adapted and embellished the Spalding manuscript to create The Book of Mormon. Although based on public records and solid research, the book reads like "investigative history," demonstrating that Mormon claims to the "supernatural" revelation and transcription of The Book of Mormon are fraudulent.
---
[twocol_one]
Like what you hear on KFUO Radio? Like us on Facebook Today![/twocol_one] [twocol_one_last]—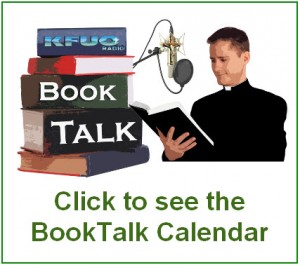 [/twocol_one_last]
---
 Music on this program included:
"Flippin' the Pages" composed by Terry Herald, ASCAP, Copyright 2012, GOH LLC
www.terryherald.com