by Paul Maier

Part 2 of 2.
---
Paul Maier uses these two books to review Bill O'Reilly's newest book "Killing Jesus".
About "Pontius Pilate"
This dramatic historical fiction offers a behind-the-scenes story of an ambitious Roman politician whose fateful decision changed the course of history.
About "In the Fullness of Time"
This engaging and beautifully written narrative sheds a brilliant new light on the life of Jesus and the courageous men and women who carried His message throughout a hostile empire.
Millions of readers have thrilled by bestselling authors Bill O'Reilly and historian Martin Dugard's Killing Kennedy and Killing Lincoln, page-turning works of nonfiction that have changed the way we read history.
Now the anchor of The O'Reilly Factor details the events leading up to the murder of the most influential man in history: Jesus of Nazareth. Nearly two thousand years after this beloved and controversial young revolutionary was brutally killed by Roman soldiers, more than 2.2 billion human beings attempt to follow his teachings and believe he is God. Killing Jesus will take readers inside Jesus's life, recounting the seismic political and historical events that made his death inevitable – and changed the world forever.
[twocol_one]
Like what you hear on KFUO Radio? Like us on Facebook Today![/twocol_one] [twocol_one_last]—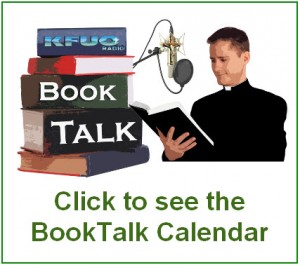 [/twocol_one_last]
---
 Music on this program included:
"Flippin' the Pages" composed by Terry Herald, ASCAP, Copyright 2012, GOH LLC
www.terryherald.com