by Reed Lessing and Andrew Steinmann
Part 1 of 2.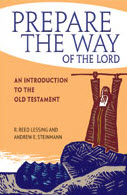 "Twenty-first century scholarship offers a myriad of ways to read [these texts]. This book helps beginning students make sense of it all." — from the Preface
This new isagogics textbook examines and explores each book of the Old Testament, preparing students of the Bible to read Israel's texts with understanding and insight. It helps answer questions such as "What is helpful and what is detrimental to evangelical faith?" and "How do conservative scholars respond to critical views of the Old Testament?" The book interacts with scholars in a respectful way while providing evangelical assessments that foster historical and theological confidence in the Old Testament.
Book features:
Maps, diagrams, and tables
Covers every book of the Old Testament
Sections on authorship; literary features; historical, archaeological, and textual issues; theological emphases; and key biblical themes of sin and grace for each Book of the Old Testament
About the Authors
Dr. R. Reed Lessing was on the faculty of Concordia Seminary, St. Louis, for fourteen years and now serves as Senior Pastor at St. Michael Lutheran Church in Fort Wayne, IN.
Dr. Andrew E. Steinmann is Distinguished Professor of Theology and Hebrew at Concordia University Chicago.
---
[twocol_one]
Like what you hear on KFUO Radio? Like us on Facebook Today![/twocol_one] [twocol_one_last]—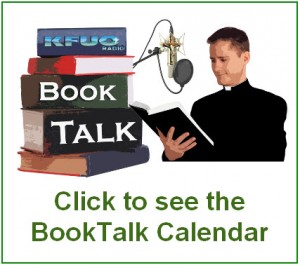 [/twocol_one_last]
---
 Music on this program included:
"Flippin' the Pages" composed by Terry Herald, ASCAP, Copyright 2012, GOH LLC
www.terryherald.com