by Scott and Julie Stiegemeyer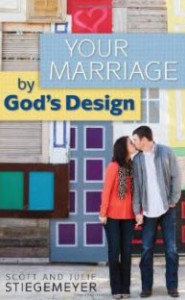 How are Christians to start, or keep, marriage as God intends? How are God's children to respond when the picture of Christ and His Church is portrayed as a cultural institution open to anyone s interpretation and traditional marriage is openly mocked as irrelevant? In Your Marriage by God s Design, authors Scott and Julie Stiegemeyer show that God has not left us directionless but instead has a beautiful plan and purpose His design for marriage, for your marriage.
Each chapter is filled with straightforward biblical insights, calling for the restoration of the purpose and dignity of marriage among Christians. God is the author of marriage and has a vision for your marriage. Examples and end-of-chapter articles provide additional support for those who are married, or preparing for marriage, and those who just want to explore. Your Marriage by God s Design upholds the gracious gifts God gives as readers learn and grow in the understanding and application of the Bible s teachings concerning married living.
---
[twocol_one]

[/twocol_one] [twocol_one_last]—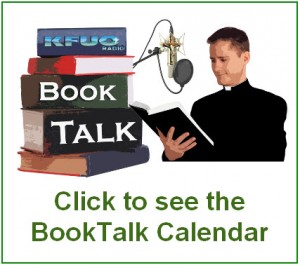 [/twocol_one_last]
---
 Music on this program included:
"Flippin' the Pages" composed by Terry Herald, ASCAP, Copyright 2012, GOH LLC
www.terryherald.com