by Klement Preus (Interview with guest Tim Rossow)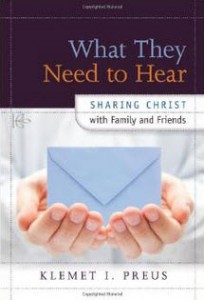 Most everyone knows a family member or friend that is not a Christian. How to reach out to these loved ones and share Christ can be a struggle. Many people don t know how to share their faith and are unsure if they are saying the right words.
In What They Need to Hear author Klemet I Preus shares the ninety letters he wrote to his dying father-in-law, Lloyd, who was not a Christian. Thankfully the Lord worked through these letters and Lloyd became a Christian before his death. The short devotional in nature letters in this book can be used as a template for you to follow with your own Lloyd that person in your life who is questioning God and the Church.
In addition to a topical index, two inspirational postcards are included in this book to help you get started reaching out to your Lloyd.
I know that I will see Lloyd again someday. When Christ comes in His glory, we will both bow before this throne. We will both eat with joy the fruit from the tree of life, which is our Lord.
Excerpt from What They Need to Hear
Klement I. Preus
---
[twocol_one]

[/twocol_one] [twocol_one_last]—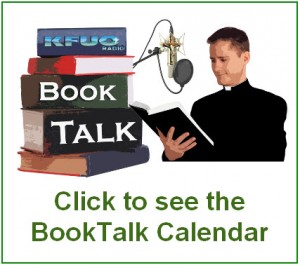 [/twocol_one_last]
---
 Music on this program included:
"Flippin' the Pages" composed by Terry Herald, ASCAP, Copyright 2012, GOH LLC
www.terryherald.com