***Today, we look at TWO books, so be sure to scroll all the way down to see both books!***
by Julie Stiegemeyer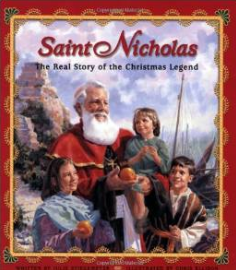 Many parents and teachers struggle with how to approach the Saint Nicholas/Santa Claus dilemma. Many deal with this by telling children that the legends surrounding Santa Claus are based on a real, historical figure named Nicholas, a Christian bishop known for his generosity. This picture book presents a shortened, somewhat fictionalized version of the life of Saint Nicholas, explaining that Nicholas was a servant of God and that, through him, Gods love was reflected to others. The story touches on the ministry of Nicholas and his generous gift of a dowry to three young girls as a response to Gods love in Jesus. And it brings application to our own lives as we, too, respond with grateful hearts to Gods great gift of love to us. Combining museum-quality artwork and family friendly language, this book clearly articulates how God showered His love upon us through Christ and helps children see that our own gift-giving is a grateful response to the sacrificial gift of Gods Son.
by Diana Lesire Brandmeyer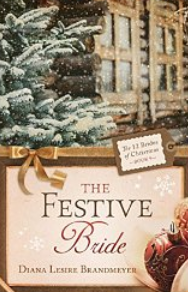 New–The 12 Brides of Christmas! You're invited to a Christmas wedding…that is twelve of them!  Discover the joy of an old-fashioned Christmas romance with these twelve heart-warming stories. Brand-new stories from renowned inspirational fiction authors will take you into the heartland of historical America. Releasing each week starting October 6, you'll want to read them all.
#9: The Festive Bride
When Roy Gibbons finds Alma Pickens as a mother to give his daughters for Christmas he thought it would be a simple arrangement. But this is the only wedding Alma will have, and she is determined to make it festive. Will this bride be more than Roy bargained for?
Don't be late!  Watch for all 12 stories:
Available Now – #1: The Advent Bride
Available Now – #2: The Nutcraker Bride
Available Now – #3: The Evergreen Bride
Available Now – #4: The Gift-Wrapped Bride
Available Now – #5: The Yuletide Bride
Available Now – #6: The Gingerbread Bride
Available Now – #7: The Nativity Bride
November 24 – #8: The Christmas Tree Bride
December 1 – #9: The Festive Bride
December 8 – #10: The Christmas Star Bride
December 15 – #11: The Snowbound Bride
December 22 – #12: The Fruitcake Bride
…have yourself a Cozy Little Christmas!
---
[twocol_one]

[/twocol_one] [twocol_one_last]—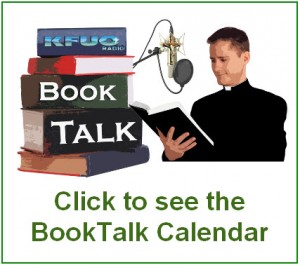 [/twocol_one_last]
---
 Music on this program included:
"Flippin' the Pages" composed by Terry Herald, ASCAP, Copyright 2012, GOH LLC
www.terryherald.com