by Reed Lessing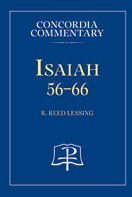 Isaiah 56–66 is the culmination of the prophet's message condemning humanity's sin and promising the Suffering Servant, who atones for that sin, rises in majesty, and prepares an eternal city, the new Jerusalem, for all the redeemed. Among its well-known oracles are "arise, shine, because your light is coming" (60:1); "the Spirit of the Lord Yahweh is upon me" (61:1); and "behold, I am about to create new heavens and a new earth" (65:17). These chapters answer the questions, Do people enjoy Yahweh's grace by birthright or by faith? Who is the true Israel? And what will happen to the Suffering Servant's offspring, the church? God's restoration of Zion's glory is our future!
About the Author
R. Reed Lessing currently serves as senior pastor at St. Michael Lutheran Church in Fort Wayne, Ind. He was born and raised in Denver, Colo, and received the B.A. in pre-seminary studies from St. John's College, Winfield, Kans., in 1981. He earned his M.Div. (1985), S.T.M. (1989), and Ph.D. (2001) degrees from Concordia Seminary, St. Louis, Missouri. He was ordained into the office of the holy ministry on June 29, 1986. From 1986 to 1999, he served pastorates in West Monroe, La., and Broken Arrow, Okla. Dr. Lessing was also a professor of exegetical theology at Concordia Seminary, St. Louis, from 1999 to 2013.
Dr. Lessing has written Interpreting Discontinuity: Isaiah's Tyre Oracle (Winona Lake, Ind.: Eisenbrauns, 2004), and along with Dr. Andrew Steinmann, he co-authored an introduction to the Old Testament titled Prepare the Way of the Lord (St. Louis: Concordia, 2014). Dr. Lessing is also the author of the volumes on Jonah, Amos, and Isaiah 40–55 as well as the forthcoming volume on Zechariah in the Concordia Commentary series. He has published articles and book reviews in Journal for the Study of the Old Testament, Catholic Biblical Quarterly, Concordia Journal, and Concordia Theological Quarterly, as well as sermon studies in Concordia Pulpit Resources and enrichment magazine articles in the LifeLight Foundations series of Bible studies from Concordia Publishing House.
---
[twocol_one]

[/twocol_one] [twocol_one_last]—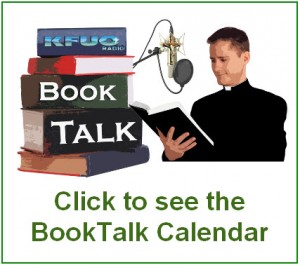 [/twocol_one_last]
---
 Music on this program included:
"Flippin' the Pages" composed by Terry Herald, ASCAP, Copyright 2012, GOH LLC
www.terryherald.com