Reformation Rush Hour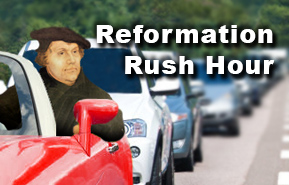 Pr. Donofrio joins Rev. Dr David and Joyce Erbers as they spend a little while discussing 29 years of mission work in Africa.  This fascinating couple moved to Africa to serve as missionaries in 1986 and share some fantastic experiences with the RRH family.
Then Pr. Walt Snyder joins the program with a full raft of church observances and saints.
Finally, Craig discusses vocation and shares some thoughts in a suit against GoDaddy.
---