by Alvin Schmidt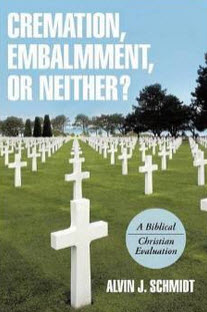 This book documents today's rising rates of cremation in the West, and notes that these rates now include many deceased Christians, a stark contrast to Christians in the past who had consistently rejected cremation from their earliest years in pagan Rome to the mid-1960s. Christians opposed and spurned cremation for a number of reasons, discussed in this book. By mid-fourth century, Christianity's rejection of cremation influenced pagan Rome to abandon cremation. Earth burial became the only acceptable way to dispose of deceased humans, resulting in a major cultural change in the West. Converts to Christianity had to promise they would never be cremated. Graveyards were named coemeteria, Latin for where dead people "sleep;" from which we get the word "cemetery," a name now contradicted by cremation.
This book is a clarion call to Christians. Dr. Schmidt has amassed historical, biblical, theological, and practical evidences that the modern Christian church will only refuse to hear to its great loss, both now and at the judgment Seat of Christ where we each shall receive what is due to for things done "while in (might we add "to") the body" (2 Corinthians 5:10).
—Craig A. Parton, M.A., J.D. United States Director,
International Academy of Apologetics, Santa Barbara, California.
This powerful apologetic clearly establishes that cremation fails to find endorsement in the inspired Holy Scriptures. Dr. Schmidt's research will prove invaluable for those who might query the need for burial rather than cremation. Hopefully, this book will have a wide influence on Christian thought and practice.
—Donald Howard, Pastor Emeritus, Anglican Church, Diocese of Sydney,
NSW, Australia.  Author of Burial or Cremation: Does It Matter?
I heartily recommend Dr. Schmidt's excellent book Cremation, Embalmment, or Neither?A Biblical/Christian Evaluation to clergy and faithful laypeople alike concerned with the increasing rates of cremation among Christians. This will be in keeping with the Apostle Paul's admonition: "Do not conform any longer to the pattern of the world" (Romans 12:2).
—Archpriest Victor S. Potapov, Rector,
Russian Orthodox Cathedral of St. John the Baptist, Washington, DC.
This book provides an excellent opportunity for Christians to engage in deep theological thought regarding end of life decisions.  Dr. Schmidt has thoroughly documented the historical roots for Christian burial.  A must read for all Christians.
—Beth Hoeltke, Ph.D., Librarian, Concordia Seminary, St. Louis, MO.
---
[twocol_one]

[/twocol_one] [twocol_one_last]—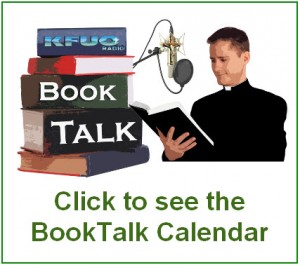 [/twocol_one_last]
---
 Music on this program included:
"Flippin' the Pages" composed by Terry Herald, ASCAP, Copyright 2012, GOH LLC
www.terryherald.com