by Dr. Jesse Yow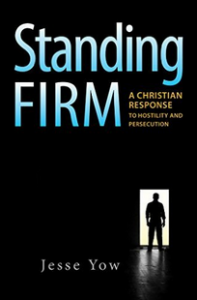 Christians encounter hostility and subtle persecution in the U.S. and face open persecution in other parts of the world. We are called to turn the other cheek, but in what other ways would God have us respond? This book provides biblical perspectives to help understand the challenge of persecution and how God promises to guide, use, and sustain us.
Features:
• The biblical perspective on hostility and persecution
• How God would have us respond
• Recent trends of hostility and persecution toward Christians in the U.S. and worldwide
• Positive options for a response reflecting the Gospel and life under God's grace
Learn the answers to questions like these:
• What kinds of hostility do Christians encounters?
• When does hostility spill over into persecution?
• What are the underlying roots found in sin, spiritual warfare, and opposition to Christ?
• How can examples from Scripture improve our understanding of persecution?
• What are God's priorities, and how does that motivate Christians?
• How does God support and encourage us in during times of difficulty?
• How can we respond?
---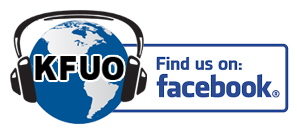 Music on this program included: "Flippin' the Pages" composed by Terry Herald, ASCAP, Copyright 2012, GOH LLC, www.terryherald.com