by David Reuter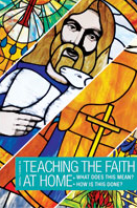 When children are in their early elementary school years, their minds are actually at the peak time for easy rote memorization. And yet, many Protestant churches begin formal confirmation instruction years after this formative period. What are the effects of this lapse in time? Too often, young teens fall away from their church after confirmation—a trend that will hurt future generations of families.
After assessing current trends in the faith development of youth, Dr. David Rueter wrote Teaching the Faith at Home: What Does This Mean? How Is This Done? to reveal why the historic model of teaching the catechism early in the home is key in keeping families connected to the Church. Part 1 focuses on laying a foundation for understanding the history, purpose, and theological reasons for catechesis. And Part 2 is a very practical look at strategies and models for catechetical instruction that can be shared at church and used in the home.
Catechesis that's grounded in family life is not a new idea, but it's one that our fast-paced culture often forgets and would do well to remember and cherish.
---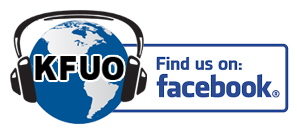 Music on this program included: "Flippin' the Pages" composed by Terry Herald, ASCAP, Copyright 2012, GOH LLC, www.terryherald.com