The Messengers: Discovered
by Lisa M. Clark

The Message worth dying for . . .
The government tells fifteen-year-old Simon Clay everything he needs to know. Except what really happened to his mom. And why no one can go out at night. And why the Darkness is so dangerous.
By day, Simon pushes against every boundary there is. And by night, secret visitors and hidden messages make him question everything his life entails.
There's a truth out there to be discovered, a truth the government will stop at nothing to stamp out. Join Simon and the Messengers as they risk their lives to protect it.
Read more and purchase "The Messengers: Discovered" at cph.org.
http://blog.cph.org/around-the-house/cph-authors/dystopi-wha-explaining-the-world-of-discovered/
---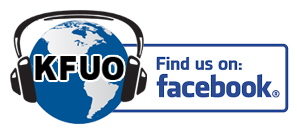 Music on this program included: "Flippin' the Pages" composed by Terry Herald, ASCAP, Copyright 2012, GOH LLC, www.terryherald.com