Being Lutheran
by Trevor Sutton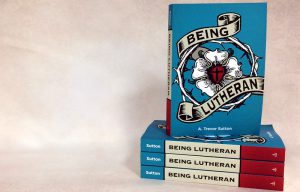 Find reviews and purchase the book at CPH.org.
Throw out all those notions you might have about what it means to be Lutheran.
When it comes down to it, being Lutheran is really very simple. It's about following Jesus. We go where Jesus goes, we listen when Jesus speaks, we trust when Jesus promises. And we live because Jesus lives.
From the Foreword
"Pastor Sutton treats not only Lutheran beliefs, but he also treats the attitudes and mindsets that those beliefs inform. Thus, he divides his book into two parts: what Lutherans challenge (being closed, lukewarm, confused, lazy, and 'pastel'), followed by what Lutherans cherish (the new, the ordinary, the unresolved, purpose, and the local). This helps explain the quirks of Lutherans—why they are so doctrinally rigorous, yet so fond of paradoxes and unresolved doctrinal tensions; why they seem both conservative and radical; how their theological strictness manifests itself in a spirit of freedom; how they can make such strong supernatural claims, while also focusing on the much-neglected spiritual significance of what is ordinary—while also accounting for what we could describe as the Lutheran theological culture.
"American Christianity teaches the centrality of the individual, my will, my experiences, my decision, my heart, my work and dedication, Yet we couldn't be more unaware that Christ and His saving and comforting work are being lost."
—Dr. Gene Edward Veith, Provost and Professor of Literature, Patrick Henry College
About the Author
Rev. A. Trevor Sutton is associate pastor at St. Luke Lutheran Church in Haslett, Michigan. A frequent speaker and writer, Sutton has been published by various Christian publishers, and his work has appeared inFaith & Leadership (Duke Divinity School), The Cresset (Valparaiso University), and Concordia Journal (Concordia Seminary). Sutton has a BA from Concordia University in Ann Arbor and an MDiv from Concordia Seminary in St. Louis, and is currently a graduate student in Writing and Rhetoric at Michigan State University.
---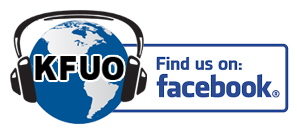 Music on this program included: "Flippin' the Pages" composed by Terry Herald, ASCAP, Copyright 2012, GOH LLC, www.terryherald.com