We need YOUR support!
KFUO Radio continually shares the Word of God to people around the world, thanks to generous partners like YOU.
Innumerable brothers and sisters in Christ around the globe — missionaries, frontline workers, those isolated at home, pastors, teachers, parents, students — hear the Gospel of Christ Jesus wherever they are. You make this possible!
With your generous support, we continue to communicate God's Word through Bible studies, sacred music, and worship services to millions worldwide.
Start, sustain, or strengthen your partnership with KFUO Radio during Sharathon 2022.
Be a part of Sharathon 2022
Participate in Sharathon 2022 LIVE from April 21-23 by calling 314-821-0850 or 800-730-2727.
If you'd like to give right away, you can give your support to KFUO Radio NOW!
Text KFUO to 41444 to donate via text message
Follow this link to our online donation page
Send an email to

Gifts@KFUO.org

Call Mary Schmidt at 314-996-1518
Your support is deeply appreciated!
Put KFUO Radio's Sharathon in your church bulletin!
Share KFUO Radio and Sharathon with your congregation by downloading and printing this black & white bulletin insert.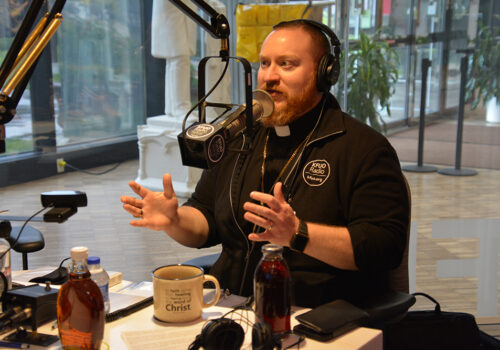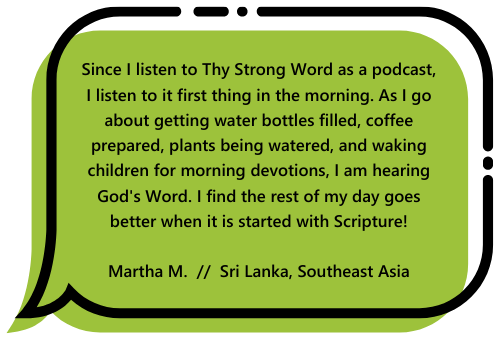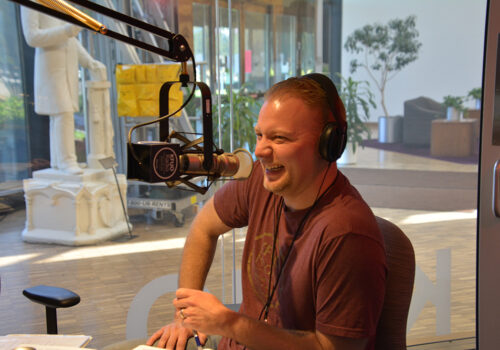 Giving Levels
Your Sharathon 2022 gift helps KFUO Radio bring Christ to everyone — anytime, anywhere! We appreciate gifts of any size. Give at these levels and receive special KFUO-branded items to show and share your love of KFUO Radio!
$1500 Annual or $125/month  |  Receive a KFUO Radio 30oz Yeti Travel Mug
Bring on the potholes, quick turns, and backcountry roads because this behemoth Yeti travel mug holds enough caffeine for even the biggest coffee drinkers. With an elevated handle and cupholder compatible design, it makes mornings on the road that much easier. Plus, its leak-resistant Stronghold Lid easily rotates to fasten for both right-and left-handed users —meaning your daily fuel will stay put when you're on the go. And since both this travel mug and its lid are dishwasher safe, all you have to do is kick up your feet after a well-traveled day.
$720 Annual or $60/month  |  Receive a KFUO Radio Ball Cap
Sun in your eyes? It won't be when you wear the new KFUO Ball Cap. This eye-catching cotton twill cap has a mesh backing to keep you cool all summer long, and it can be adjusted to comfortably fit your head. Show off your love for KFUO where ever you go!
$480 Annual or $40/month  |  Receive a KFUO Day Sponsorship
Choose an exclusive day to have us honor your loved ones on their birthday, anniversary, confirmation, graduation, or you can remember a loved one who is now with their Savior.
$240 Annual or $20/month  |  Receive a KFUO Radio Shirt
Let everyone know about KFUO when you wear this year's amazingly comfortable tri-blend KFUO Radio Shirt with the KFUO logo on the front and Romans 10:17 on the back. Your choice of either a Purple Frost Short Sleeve T-Shirt OR a Black Frost Long Sleeve Shirt. Sizes Small through 4XL.
$120 Annual or $10/month  |  Receive a KFUO Radio Mechanical Pencil
Whether you need to finish your math assignment or you are ready to write that novel you've always been dreaming about, we have the writing utensil for you. The KFUO Radio Mechanical Pencil is smooth and comfortable to hold. Gone are the days of needing to sharpen that graphite! Just click the eraser head to dispense more pencil lead and keep on writing.
Call us during Sharathon
April 21-23
Worldwide: (800) 730-2727
St. Louis: (314) 821-0850
Text-to-Give

Text KFUO to 41444
at any time.
Receive a message
to complete your gift.