We need YOUR support!
Every single day, KFUO Radio nourishes the world with the Word of God. From the home bound to the deployed soldiers, from the younger generations to those we may never know about on this side of heaven, the audience hearing the Gospel through KFUO Radio is vast!
Generous partners like you are beaming the message of Jesus Christ through daily devotions, Bibles studies, sacred music and worship services to millions worldwide.
Renew, resume, or begin your partnership with KFUO Radio during Sharathon 2020.

Partner with KFUO Radio
Participate in Sharathon 2020 LIVE from June 25-27 by calling 314-821-0850 or 800-730-2727.
If you'd like to give right away, you can give your support to KFUO Radio NOW!
Text KFUO to 41444 to donate via text message
Follow this link to our online donation page
Send an email to

Gifts@KFUO.org

Call Mary Schmidt at 314-996-1518
Your support is deeply appreciated!

Put KFUO Radio's Sharathon in your church bulletin!
Share KFUO Radio and Sharathon with your congregation by downloading and printing this black & white bulletin insert.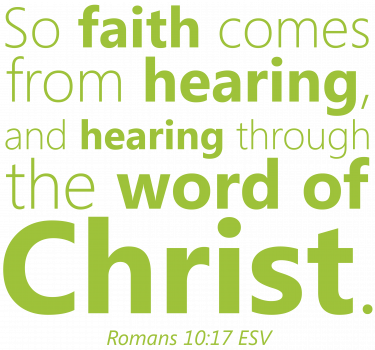 Giving Levels
Your Sharathon 2020 gift helps KFUO Radio bring Christ to everyone — anytime, anywhere! We appreciate gifts of any size. Give at these levels and receive special KFUO-branded items to show and share your love of KFUO Radio!
$1500 Annual or $125/month  |  Receive a KFUO Tailgate Rolling Koozie
Easily store and transport your food and beverages with the KFUO Tailgate Rolling Koozie! The large, zippered main compartment has heat-sealed, leak-resistant PEVA lining. It also includes a front zipper pocket, side mesh pockets, and a top bungee cord for additional storage. Its retractable grab handle, 29" carrying handles, and four wheels make transportation a breeze!
$720 Annual or $60/month  |  Receive a KFUO Book Tote and Special Books
Made of strong polyester built to last, this apple green book tote makes carrying books and supplies easy and comfortable. It's a great durable alternative to plastic shopping bags!
$480 Annual or $40/month  |  Receive a KFUO Day Sponsorship
Choose an exclusive day to have us honor your loved ones on their birthday, anniversary, confirmation, graduation, or you can remember a loved one who is now with their Savior.
$240 Annual or $20/month  |  Receive a KFUO Premium  T-Shirt
Let everyone know about KFUO when you wear this year's comfortable tri-blend KFUO T-Shirt with the KFUO logo on the front and Romans 10:17 on the back. Your choice of Teal or Burgandy (aka LSB Red). Sizes Small through 4XL.
$120 Annual or $10/month  |  Receive a KFUO License Plate Surround
Description coming soon!
Call us during Sharathon
June 25-27
Worldwide: (800) 730-2727
St. Louis: (314) 821-0850
Text-to-Give

Text KFUO to 41444
at any time.
Receive a message
to complete your gift.