We need YOUR support!
KFUO Radio continually shares the Word of God to people around the world, thanks to generous partners like YOU.
Innumerable brothers and sisters in Christ around the globe — missionaries, frontline workers, those isolated at home, pastors, teachers, parents, students —
hear the Gospel of Christ Jesus wherever they are. You make this possible!
With your generous support, we continue to communicate God's Word through Bible studies, sacred music, and worship services to millions worldwide.
Renew, resume, or begin your partnership with KFUO Radio during Sharathon 2021.

Partner with KFUO Radio
Participate in Sharathon 2021 LIVE from April 22-24 by calling 314-821-0850 or 800-730-2727.
If you'd like to give right away, you can give your support to KFUO Radio NOW!
Text KFUO to 41444 to donate via text message
Follow this link to our online donation page
Send an email to

Gifts@KFUO.org

Call Mary Schmidt at 314-996-1518
Your support is deeply appreciated!

Put KFUO Radio's Sharathon in your church bulletin!
Share KFUO Radio and Sharathon with your congregation by downloading and printing this black & white bulletin insert.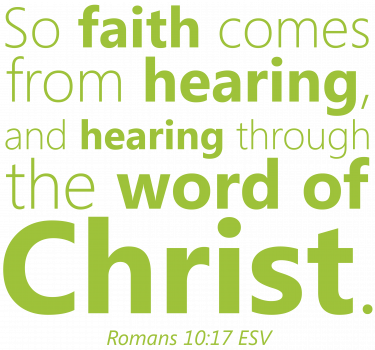 Giving Levels
Your Sharathon 2021 gift helps KFUO Radio bring Christ to everyone — anytime, anywhere! We appreciate gifts of any size. Give at these levels and receive special KFUO-branded items to show and share your love of KFUO Radio!
$1500 Annual or $125/month  |  Receive a KFUO Radio messenger/laptop bag
Keep your important business, school, or personal items right by your side with this vintage style laptop carrier! The KFUO Messenger Bag has a main compartment that can hold a 15" laptop or tablet along with multiple inside pockets to hold your electronic accessories, travel documents, school supplies, or other personal items. It has an adjustable shoulder strap for comfort and a top grab handle and a back strap for easy carrying. Wherever you are going, carry your personal items with ease with the KFUO Messenger Bag!
$720 Annual or $60/month  |  Receive a KFUO Radio picnic blanket
Whether you are having a picnic with a friend or working outside, the KFUO Picnic Blanket will keep you and your items dry while you enjoy the outdoors. The KFUO Picnic Blanket has a green plaid design and is made of 100% polyester. It also has a water-resistant backing to keep all people and contents sitting on it dry. When not in use, simply fold up the blanket and secure it with a hook and loop strip. The KFUO Picnic Blanket comes with a carrying handle for easy transport and has the KFUO Radio Logo embroidered on the front.
$480 Annual or $40/month  |  Receive a KFUO Day Sponsorship
Choose an exclusive day to have us honor your loved ones on their birthday, anniversary, confirmation, graduation, or you can remember a loved one who is now with their Savior.
$240 Annual or $20/month  |  Receive a KFUO Premium  T-Shirt
Let everyone know about KFUO when you wear this year's comfortable tri-blend KFUO T-Shirt with the KFUO logo on the front and Romans 10:17 on the back. Your choice of Royal Blue or Military Green. Sizes Small through 4XL.
$120 Annual or $10/month  |  Receive a KFUO Radio Keychain
Enjoy this handy KFUO Keychain that keeps your keys together while showing your support for KFUO wherever you go! This translucent Neon Green keychain is made of soft vinyl for a flexible feel and an easy grip. The strong split ring grasps your keys with a secure hold. And the KFUO Keychain is a small size of 1.5" diameter making it easy to fit into pockets or attach to belt loops.
Call us during Sharathon
April 22-24
Worldwide: (800) 730-2727
St. Louis: (314) 821-0850
Text-to-Give

Text KFUO to 41444
at any time.
Receive a message
to complete your gift.