Married Life While Being Deployed
With guest Lt. Col. Dave Morris, a retired Lt. Col. Fighter Pilot from the Michigan Air National Guard, and his wife Erica, discuss their marriage and how the during the time when Dave was deployed several times.

---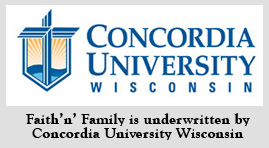 Send in your family questions to Family@kfuo.org or call host Andy Bates at (314) 996-1519 and we'll address them on Friday's show!
---
Like us on Facebook Today!