1. Lutheran Senior Services

Jane Wilke at Lutheran Senior Services discusses how we need to care for our Senior Citizens.
Lutheran Senior Services is a faith-based, mission-driven not-for-profit network that specializes in enhancing life for seniors, ages 62-plus. With 19 locations in Missouri and Illinois, we offer quality choices and exceptional support for retirement living. Through affordable housing sites, in-home services and senior living communities, they provide a person-centered approach to a comprehensive continuum of life choices. Building upon a tradition of excellence for more than 150 years, Lutheran Senior Services is fulfilling its Christian mission of Older Adults Living Life to the Fullest.
---
2. Rev. Dr. Michael Ziegler, The Gospel of Mark

On the Wednesday of Holy Week, Pastor Michael Zeigler of Epiphany Lutheran Church, St. Louis will share the Gospel of Mark in the lively style of an ancient storyteller.
Wed, April 1st, 7 pm
Epiphany Lutheran Church
4045 Holly Hills Blvd
St Louis, MO 63116
Childcare provided.
---
3. Daily Lectionary
Rev. Dr. James Knill of Concordia Lutheran Church in Triangle, VA looks at Mark 15:16-32 "The Crucifixion".
---
4. Matins Sermonette
Today's sermonette is given by Rev. Dr. James Knill of Concordia Lutheran Church in Triangle, VA.
---
Mark 15:16-32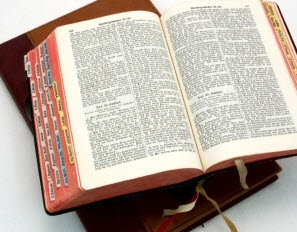 Jesus Is Mocked
16 And the soldiers led him away inside the palace (that is, the governor's headquarters),[a] and they called together the whole battalion.[b] 17 And they clothed him in a purple cloak, and twisting together a crown of thorns, they put it on him. 18 And they began to salute him, "Hail, King of the Jews!" 19 And they were striking his head with a reed and spitting on him and kneeling down in homage to him. 20 And when they had mocked him, they stripped him of the purple cloak and put his own clothes on him. And they led him out to crucify him.
The Crucifixion
21 And they compelled a passerby, Simon of Cyrene, who was coming in from the country, the father of Alexander and Rufus, to carry his cross. 22 And they brought him to the place called Golgotha (which means Place of a Skull). 23 And they offered him wine mixed with myrrh, but he did not take it. 24 And they crucified him and divided his garments among them, casting lots for them, to decide what each should take. 25 And it was the third hour[c] when they crucified him. 26 And the inscription of the charge against him read, "The King of the Jews." 27 And with him they crucified two robbers, one on his right and one on his left.[d] 29 And those who passed by derided him, wagging their heads and saying, "Aha! You who would destroy the temple and rebuild it in three days, 30 save yourself, and come down from the cross!" 31 So also the chief priests with the scribes mocked him to one another, saying, "He saved others; he cannot save himself. 32 Let the Christ, the King of Israel, come down now from the cross that we may see and believe." Those who were crucified with him also reviled him.
Footnotes:
Mark 15:16 Greek the praetorium
Mark 15:16 Greek cohort; a tenth of a Roman legion, usually about 600 men
Mark 15:25 That is,

9 a.m.

Mark 15:27 Some manuscripts insert verse 28: And the Scripture was fulfilled that says, "He was numbered with the transgressors"