Temptation in the Face of Suffering
Today's program is an encore of May 16, 2014. Click HERE to listen!
Does God's Word promise that He will never give us "more than we can handle"? Rev. John Fale from LCMS Mercy Operations discusses temptation in the face of suffering.
---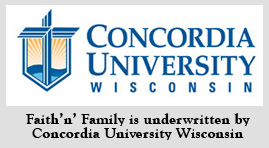 Send in your family questions to Family@kfuo.org or call host Andy Bates at (314) 996-1519 .
---