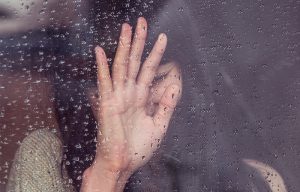 October is Domestic Violence Awarenss Month. Do you know how to recognize domestic violence or child abuse? Does your congregation know how to prevent abuse or handle reports of abuse? Guests Deaconess Kim Schave, Amy Hubach, and Dr. Stephen Saunders joined us this morning to talk about this critical issue, including how to prevent abuse in congregations, how to recognize the signs of domestic violence and abuse, and how pastors and congregations can support families dealing with abuse.
Deaconess Kim Schave serves as chair of the LCMS Task Force on Domestic Violence and Child Abuse as well as Director of Project and Policy Administration in the office of the chief administrative officer of the LCMS. Amy Hubach is Director of Family Ministry at Grace Lutheran Church in Caldwell, Idaho. Dr. Stephen Saunders is Professor and Director of Clinical Training at Marquette University in Milwaukee, Wisconsin.
If you are in an emergency situation, please call 911 or the 24-hour National Domestic Violence Hotline (800-799-7233).
Find LCMS resources on domestic violence here: lcms.org/socialissues/domesticviolence
Find LCMS resources on child abuse here: lcms.org/socialissues/childabuse
Listen to the entire Faith & Family program from October 7, 2016, here.
---