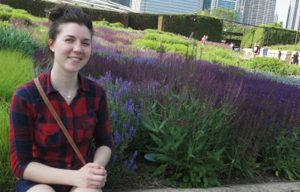 Guest Rebecca Schaff serves the Lord as a domestic missionary in Minneapolis, Minnesota. Learn more about Rebecca's work at lcms.org/rebecca.schaff.
Read a snippet of her bio here: Rebecca Schaff serves the Lord through The Lutheran Church—Missouri Synod (LCMS) as a national (domestic) missionary in Minneapolis, Minn. In this role, Rebecca organizes opportunities for interaction and cultural exchange between the domestic and international students who attend the University of Minnesota, Minneapolis. She seeks to build relationships with individual students for the sake of outreach, catechesis and works of mercy. She directs students to University Lutheran Chapel and its campus pastor for formal catechesis, Bible study, worship services, spiritual growth and fellowship opportunities. Rebecca is also working with others in leadership to establish English language outreach programs and to explore partnership opportunities (where permissible) with other groups on the university's campus. Read the rest at lcms.org/rebecca.schaff.
Listen to the full Faith & Family program from January 11, 2017, here.
---