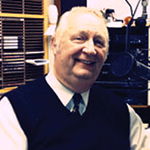 Pastor Baker discusses theological distinctions between Law & Gospel in a Bible Study session on Bible Study Wednesday.
Today's topic of discussion is Mark chapter 7, which is the Gospel reading for the 16th Sunday after Pentecost in Series B of our lectionary.
---
Learn more about Pastor Tom Baker's Law & Gospel at lawandgospel101.com.