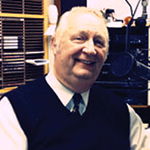 Pastor Baker discusses theological distinctions between Law & Gospel with guest Pastor Wes Reimnitz.
Today's rumination topic is Thesis 21 from the Heidelberg Disputation regarding the understand of good and evil via the Theology of Glory and the Theology of the Cross.
---
Learn more about Pastor Tom Baker's Law & Gospel at lawandgospel101.com.