Doxology Conference: Finding Our Voice
Dr. Beverly Yahnke, Executive Director for Christian Counsel, Doxology discusses the purpose and speakers of the Doxology conference on marriage and sexuality. Sherif Girgis, Princeton University, discusses his approach to speaking the Truth in the context of a society confused about marriage and sexuality. Rev. Dr. John Kleinig, Luther College, Adelaide, South Australia discusses his approach to the topics of marriage and chastity.
---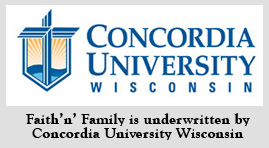 Send in your family questions to Family@kfuo.org or call host Andy Bates at (314) 996-1519 .
---