Foundations, a Parent's Introduction to Christian Education
Today's program is an encore of August 18, 2014. Click HERE to listen!
Educator and author, Kenneth J. Kremer, discusses important topics for parents to consider concerning your child's Christian education.
For more information, visit HERE.
---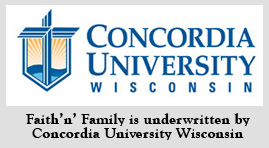 Send in your family questions to Family@kfuo.org or call host Andy Bates at (314) 996-1519 .
---