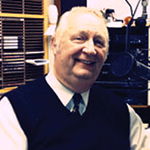 Pastor Baker discusses theological distinctions between Law & Gospel.
Topics of Discussion:
(1) Ruminations Tuesday with Mark Smith.
(2) If Jesus conquers death, how come Christians die?
(3) If fully blessed how come you need the Lord's Supper and Baptism?
(4) Best book on Law and Gospel.
(5) Caller: Instruction is necessary.