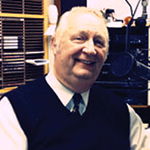 Pastor Baker discusses theological distinctions between Law & Gospel.
Topics of Discussion:
(1) Ruminations with Rev. Mark Smith.
(2) John 14:23 "If love Me, he will obey my teaching."
(3) Luke 15 and who is Jesus, tax collectors and Pharisees.
(4) Girl pregnant out of wedlock.
(5) Caller: L&G about Galatians 6:1-5.