Movie Week: Gospel Failure in Christian Movies
What value is there in watching movies together as a family? What does it mean to watch a movie with a Lutheran worldview?

Today's guest Rev. Philip Hoppe, pastor of St. Paul Lutheran Church in Ellsworth, Kansas, takes a look at Christian movies that, although are inspiring, fail to teach the Gospel message.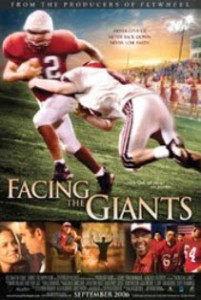 Today we look at Facing the Giants…A losing coach with an underdog football team faces their giants of fear and failure on and off the field to surprising results.
—
Also check out these links to the movie Ragman.
It's a quiet morning in a silent city when a strange call disrupts the calm. "Rags! Rags! New rags for old!" What is this strange chant heard by businessman Will as he walks the morning streets? His quest to discover the destiny of this Ragman leads him to discover a new destiny of his own.
Ragman is based on the classic tale penned by Valparaiso University Professor and Best-selling author Walter Wangerin, Jr. Pastors have used the story around the world as a poignant sermon illustration, and Camp Leaders have told the story around campfires for more than 25 years. Ragman is great for any video collection or film library, and is a great resource for churches in their Outreach Ministry or their Bible Study groups. This allegorical retelling of the life of Christ is perfect for Lent, but great anytime for a subtle telling of Christ's unconditional love and sacrifice.
"New Rags for Old!" is the call of the Ragman that touches lives and changes hearts.
Also on Facebook.
---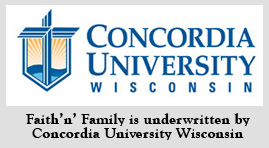 Send in your family questions to Family@kfuo.org or call host Andy Bates at (314) 996-1519 and we'll address them on Friday's show!
---
Like us on Facebook Today!