5 Things You Can do to Make Your Marriage Stronger
With guest author Ron Garwood.

5 Things You Can do to Make Your Marriage Stronger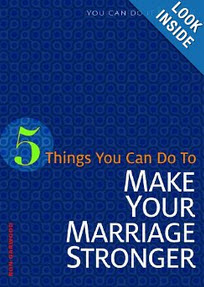 About The Series
The You Can Do It Series encourages and equips believers to live out life as a disciple of Jesus Christ, being formed and shaped by God s Word. Written in a clear and encouraging style, each of these topical books gives Christians achievable goals for strengthening their faith and relationships. Each book features a consistent presentation of a topic in five parts with each part consisting of a presentation, summary, discussion questions, and several action steps.
About This Volume
Many think that doing what comes naturally is certainly the best way to go about being married. But since we are sinners by nature, having a good and strong marriage does not come naturally. We need to give our marriage good and constant attention and receive guidance for it from our Savior God.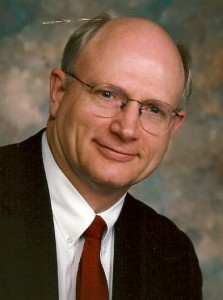 This volume will equip you to:
-Remember God's will for you in His institution of marriage
-Be in prayer
-Communicate with each other
-Love one another
– Forgive on another
---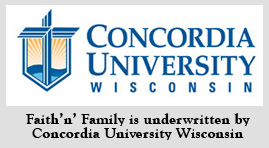 Send in your family questions to Family@kfuo.org or call host Andy Bates at (314) 996-1519 and we'll address them on Friday's show!
---
Like us on Facebook Today!