Youth Ministry
With guest Terry Dittmer, Director of Youth Ministry, Officer of the National Ministry.

Terry Dittmer talks about the recent Youth Poll that was taken which surfaced bright spots as well as some concerns.
Read about the Youth Poll HERE!
---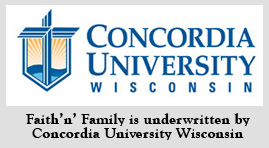 Send in your family questions to Family@kfuo.org or call host Andy Bates at (314) 996-1519 and we'll address them on Friday's show!
---
Like us on Facebook Today!