Being Refreshed in God's Word: Camps & Retreats
In Matthew 6, Jesus said to his disciples, "Come away by yourselves to a desolate place and rest a while."  Rest is good, true rest is given only in God's Word.  How do camps and retreats provide opportunities for rest for people of all ages?
With guest Bob Polansky, Exec. Director of Camp Wartburg, and Rev. Dave Bueltmann, the Director of Camp CILCA.
---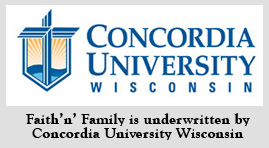 Send in your family questions to Family@kfuo.org or call host Andy Bates at (314) 996-1519 .
---