Foster Care
How can Foster Care be a means of providing for our neighbors' needs? Is it difficult to work through the process?
With guest Beverly E. Schaefer, M.Ed. from Child Welfare Services at Lutheran Family and Children's Services of Missouri , along with three Foster Parents.
---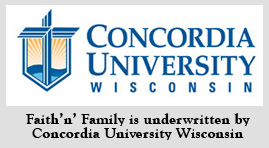 Send in your family questions to Family@kfuo.org or call host Andy Bates at (314) 996-1519 .
---