Adoption
What does adoption have to do with the fifth commandment? Two adoption stories show us how God provides for the needs of children through these adopting parents.
With guest DCE Jennifer Hills from St. John Lutheran Church in Alexandria, Virginia, and Rev. Joel & Clarion Fritsche from Zion Lutheran Church in Staunton, Illinois.
---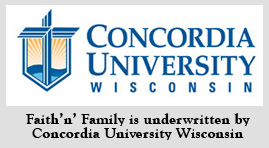 Send in your family questions to Family@kfuo.org or call host Andy Bates at (314) 996-1519 .
---