Lutheran Singles Assocation and Talking with confidence with your children about sex
First half:
What is the Lutheran Singles Association and what do they offer? With guest Linda Gerbitz, president of the Lutheran Singles Association.
Second half:
How can you talk confidently with your children about God's gift of sexuality? At what age do you start the conversations? We review the Learning about Sex Series with Dr. Rodney Rathmann, Senior Editor of School, Midweek, and Confirmation Materials at Concordia Publishing House. Check out the "Learning About Sex Series" at CPH.
---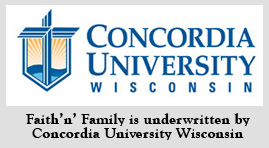 Send in your family questions to Family@kfuo.org or call host Andy Bates at (314) 996-1519 .
---