God's Gift of Sexuality Task Force
What are the questions and challenges we face concerning human sexuality, families, and individuals? Guest Rev. Kevin Karner joins the discussion in how to respond faithfully with God's Word, both the Law and Gospel.
---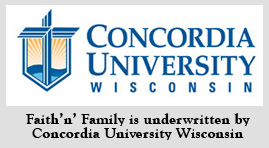 Send in your family questions to Family@kfuo.org or call host Andy Bates at (314) 996-1519 .
---