National Lutheran Schools Week
First Half — Metro East Lutheran High School in  Edwardsville, Illinois — Dr. Eric Hipple & students share their perspective on Lutheran schools to celebrate National Lutheran Schools Week.
Second Half — Messiah Lutheran School in Weldon Spring, Missouri — Dr. Tom Guenzler, School Administrator and Drew Gerdes, Dir. of Early Childhood Education, discuss their schools National Blue Ribbon award received in Nov. 2013.
---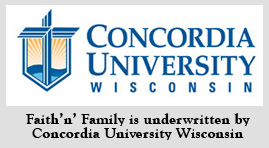 Send in your family questions to Family@kfuo.org or call host Andy Bates at (314) 996-1519 .
---