First Article Topics: Christ in Media Institute and Navigating the Healthcare Marketplace
Prof. Thomas Kuster, Director of the Christ in Media Institute at Bethany Lutheran College, Mankato, MN discusses their current project with multiple teams developing ideas for Gospel outreach using mobile phones in other countries.
Melody McArthur, Navigator with Outreach Social Services at Lutheran Senior Services discusses navigating the Healthcare Marketplace. Want to learn more? Contact Melody at  mmcarthur@lssliving.org
---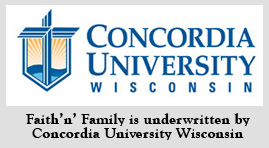 Send in your family questions to Family@kfuo.org or call host Andy Bates at (314) 996-1519 .
---