Deliver us from Evil
Rev. Daniel Hinton, Trinity Lutheran Church & School, Cheyenne, WY helps us pray "deliver us from evil" by addressing questions children and parents have concerning evil and God's mercy.
---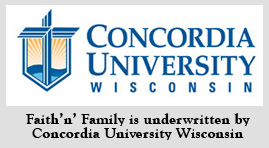 Send in your family questions to Family@kfuo.org or call host Andy Bates at (314) 996-1519 .
---