Culture and Christianity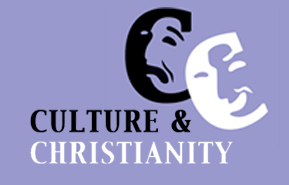 Look into the vocations and the lives of today's top musicians, artists, chefs and more.  This show deals with the Christian's place in modern culture as they interact with it in their service to God and neighbors.
Hear the latest program at CultureAndChristianity.com hosted by Lori Lewis.
---
For more information on composer/classical guitarist Terry Herald, visit:   www.terryherald.com . 
For more information on liturgical artist Kelly Schumacher, visit: www.kelly-schumacher.com .
---
Can we hear the conversation of our culture? We hear it in the movies, the TV shows, the songs, the books, and, of course, the social media. By listening to this conversation, we will know our culture's fears and despairs, and also the false hopes and wishful thinking.  We will hear fleeting joys and attempts at happiness. Can we, the Church, join that conversation? Our Lord places us in the world, in the culture. Can we bring to our culture a conversation of life and health, of a hopeful view toward a tomorrow which belongs to the Lord and a joyous extolling of the gifts our Lord gives us today? "Christianity and Culture" is not an abstract comparison of two different realms. Rather, it is the realistic recognition of what the Church bestows upon the culture as a gift.
---
Culture and Christianity is hosted by Lori Lewis.
Do you have questions about this program? Email the host Lori Lewis at everydayopera@gmail.com or call in at (858) 736-6477.