Morning Segment 1
Rev. Joshua Scheer talks about subjects from the Brothers of John the Steadfast webpage, www.steadfastlutherans.org.

---
Morning Segment 2
Bioethics is the study of controversial ethics brought about by advances in biology and medicine. Bioethicists are concerned with the ethical questions that arise in the relationships among life sciences, biotechnology, medicine, politics, law, and philosophy.
About Dr. Weise: Dr. Robert W. Weise is professor of practical theology. Eastern Illinois University, Charleston, Illinois (B.S. in Ed. 1967); University of Illinois, Urbana, Illinois (M.S. 1970, Ph.D. 1973); Concordia Seminary, St. Louis, Missouri (M.Div. 1982); instructor, Kansas State University, Manhattan, Kansas (1972-73); research associate, Wayne State University, Detroit, Michigan (1973-74); assistant professor (1974-78); pastor, Zion, Bunker Hill, Illinois (1982-85); senior pastor, Our Savior's, Springfield, Illinois (1985-92); associate professor, Concordia Seminary, St. Louis, Missouri (1992-2002); professor since 2002; The Lutheran Foundation of St. Louis Chair in Pastoral Ministry and the Life Sciences since 1992. Click HERE to read more about Dr. Weise.
---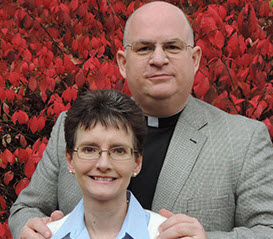 Missionary Monday
Rev. Dale and Suzanne Kaster serve the Lord as career missionaries through The Lutheran Church—Missouri Synod in Ghana, West Africa. In this role, Dale trains men from the country of Ghana to serve as pastors of the Evangelical Lutheran Church of Ghana (ELCG). Through the relationships that are formed, Dale and Suzanne seek to share the Good News of Jesus Christ with the people of Ghana.
Learn more about Rev. Dale Kaster's work HERE.
---
Daily Lectionary
Rev. Steven Theiss of St. Paul Lutheran Church in Columbia, Illinios looks at Acts 23:12-35 "A Plot to kill Paul". (Scroll down to read today's text.)
---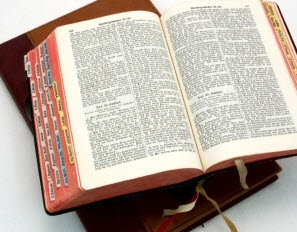 Acts 23:12-35
A Plot to Kill Paul
12 When it was day, the Jews made a plot and bound themselves by an oath neither to eat nor drink till they had killed Paul. 13 There were more than forty who made this conspiracy. 14 They went to the chief priests and elders and said, "We have strictly bound ourselves by an oath to taste no food till we have killed Paul. 15 Now therefore you, along with the council, give notice to the tribune to bring him down to you, as though you were going to determine his case more exactly. And we are ready to kill him before he comes near."
16 Now the son of Paul's sister heard of their ambush, so he went and entered the barracks and told Paul. 17 Paul called one of the centurions and said, "Take this young man to the tribune, for he has something to tell him." 18 So he took him and brought him to the tribune and said, "Paul the prisoner called me and asked me to bring this young man to you, as he has something to say to you." 19 The tribune took him by the hand, and going aside asked him privately, "What is it that you have to tell me?" 20 And he said, "The Jews have agreed to ask you to bring Paul down to the council tomorrow, as though they were going to inquire somewhat more closely about him. 21 But do not be persuaded by them, for more than forty of their men are lying in ambush for him, who have bound themselves by an oath neither to eat nor drink till they have killed him. And now they are ready, waiting for your consent." 22 So the tribune dismissed the young man, charging him, "Tell no one that you have informed me of these things."
Paul Sent to Felix the Governor
23 Then he called two of the centurions and said, "Get ready two hundred soldiers, with seventy horsemen and two hundred spearmen to go as far as Caesarea at the third hour of the night.[a] 24 Also provide mounts for Paul to ride and bring him safely to Felix the governor." 25 And he wrote a letter to this effect:
26 "Claudius Lysias, to his Excellency the governor Felix, greetings. 27 This man was seized by the Jews and was about to be killed by them when I came upon them with the soldiers and rescued him, having learned that he was a Roman citizen. 28 And desiring to know the charge for which they were accusing him, I brought him down to their council. 29 I found that he was being accused about questions of their law, but charged with nothing deserving death or imprisonment. 30 And when it was disclosed to me that there would be a plot against the man, I sent him to you at once, ordering his accusers also to state before you what they have against him."
31 So the soldiers, according to their instructions, took Paul and brought him by night to Antipatris. 32 And on the next day they returned to the barracks, letting the horsemen go on with him. 33 When they had come to Caesarea and delivered the letter to the governor, they presented Paul also before him. 34 On reading the letter, he asked what province he was from. And when he learned that he was from Cilicia, 35 he said, "I will give you a hearing when your accusers arrive." And he commanded him to be guarded in Herod's praetorium.
Footnotes:
Acts 23:23 That is,

9 p.m.
---