Segment 1
Jane Wilke, the Administrator of Communications at Lutheran Senior Services, discusses how we need to care for our Senior Citizens.
Lutheran Senior Services is a faith-based, mission-driven not-for-profit network that specializes in enhancing life for seniors, ages 62-plus. With 19 locations in Missouri and Illinois, we offer quality choices and exceptional support for retirement living. Through affordable housing sites, in-home services and senior living communities, they provide a person-centered approach to a comprehensive continuum of life choices. Building upon a tradition of excellence for more than 150 years, Lutheran Senior Services is fulfilling its Christian mission of Older Adults Living Life to the Fullest.
---
Segment 2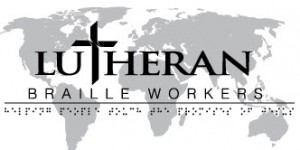 Rev. Dennis Stueve, President – Lutheran Braille Workers, talks about the mission and ministry of LBW.
---

The Church Calendar Before the Incarnation
Bible Feasts  — Pastor Parviz, Congregation Chai V'shalom and Andy Bates discuss Bible Feasts and the church calendar before the incarnation of Christ.
---
Daily Lectionary
Rev. Stephen Preus of Trinity Lutheran Church in Vinton, IA looks at 1 Corinthians 7:25-40 "The Unmarried and the Widowed". (Scroll down to read the text.)

---
Matins Sermonette
Today's sermonette is given by Rev. Stephen Preus of Trinity Lutheran Church in Vinton, IA

---
1 Corinthians 1:25-40