Considering Accreditation in Your Child's Educational Choices
Terry Schmidt, Director, Office of National Mission, Lutheran Schools (http://lcms.org/schools) and Rev. Dr. Paul Philp, Director of Institutional Research and Integrity, Concordia University System (http://lcms.org/cus) discuss the importance of accreditation when considering your child's educational institution, primary, secondary or higher education.
---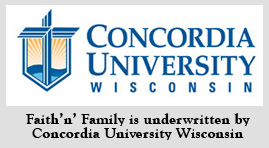 Send in your family questions to Family@kfuo.org or call host Andy Bates at (314) 996-1519 .
---